Flex Pack builds a range of liquid filling machines for the Bag-in-Box (wine cask) package, drums and pails for most non-aerated liquid products. Listed below is the range of world-class products we offer. To learn more about these products and see their individual specifications, you can download its relevant PDF file.
Model #450
Automatic Filler
An automatic filler designed to fill 0.5–25 litre bags, pails, drums and bottles with liquid products. Compatible with C.I.P. systems.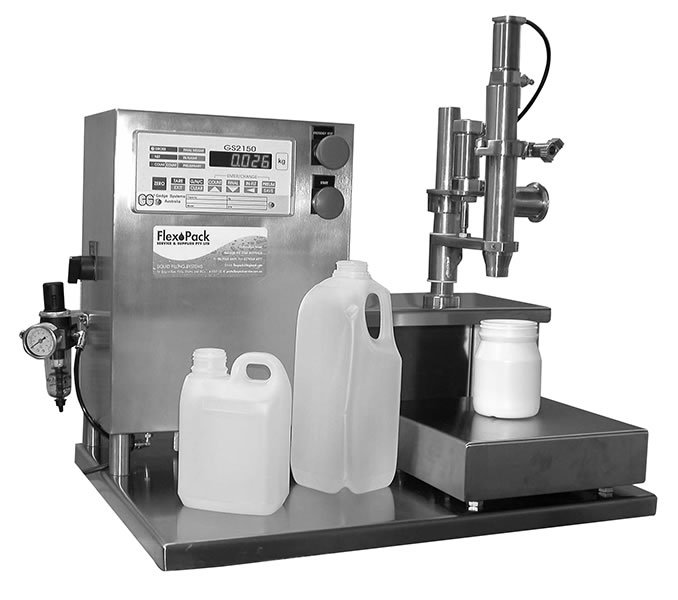 Designed to fill all non-aerated liquid products into pails and drums from 2–25 litres. Available in several formats: table-top unit or free-standing frame on castors. This machine comes as a semi-auto or fully-automatic machine.
Designed to fill all non-aerated liquid products into bags, pails and drums from 2–200 litres. Related models also available: #110, #120.
Model #200
Single Head Filler
Designed to fill bags, pails and drums, suitable for filling most non-aerated liquids and is compatible with C.I.P. systems.
Model #300
Twin Head Filler
A twin-head high-speed filler capable of filing most liquids into bags from 2–1,000 litres. Using batch control via turbine or magnetic flowmeter, weigh scale. Related models also available: #310, #320.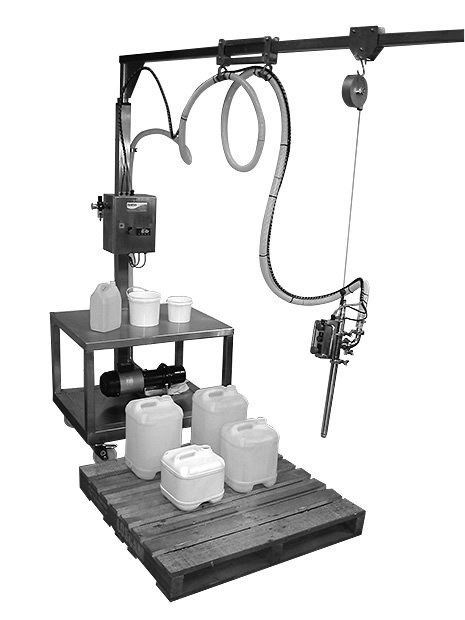 Model #410
Drum/Pail Filler
A high-speed filling machine mounted on a trolley frame (fixed installation optional). Designed to fill containers (drums, pails, etc.) mounted on a pallet so they do not have to be lifted or palletised after filling. The boom pivots 180 degrees to reach across three to four pallets.
The revolutionary Intermediate Bulk Container is for the global transportation of a vast range of fluids. Our IBC units come in a wide range of formats. A single-station filling unit, a multi-station conveyor with single-head filler through to a fully-optioned system with multi-station conveyor and twin-head filler capable of continuous filling.
Model #800
Automatic Web Bag Filler
The fully-automatic Web Filler is designed to fill fluids into flexible plastic bags. The bags are supplied in a "continuous ribbon" or "web". A high-speed filler typically used on fully-automatic production lines. Typical output speeds are up to 18 x 4 litre bags per minute and up to 12 x 10 litre bag per minute. Based on product flowrate of 4 litre per second.
Hazardous Products
Hazardous Product Filling Systems
The Hazardous Product Filler is designed to fill hazardous products into drums and IBCs.